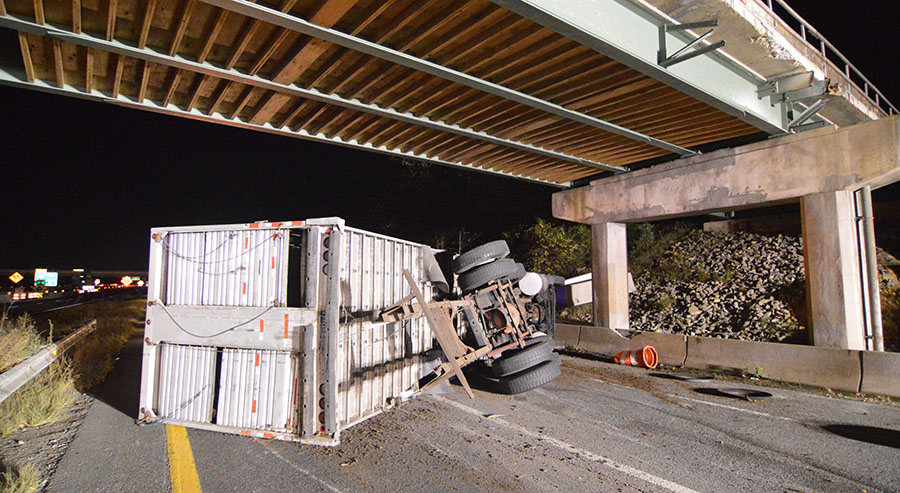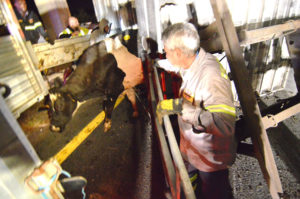 NEW CASTLE, DELAWARE (10/25/2016) A tractor-trailer carrying 15 cows overturned on an Interstate 295 ramp near New Castle, according to Delaware State Police.
The crash happened about 9:30 p.m. Monday on the ramp under Route 141 (Basin Road).
Police said Travis A. Clark, 32, of Ephrata, Pennsylvania, was driving the 1991 International on the ramp from southbound Route 141 to eastbound I-295 when it struck an attenuator and overturned.
Clark, who was wearing a seat belt, wasn't hurt. He was cited by troopers with operating an improperly loaded vehicle.
The ramp from southbound Route 141 to northbound I-295 was closed while crews from a pet removal company transferred the cows to another vehicle.
DelDOT reported the road had been cleared at 3:49 a.m. today.