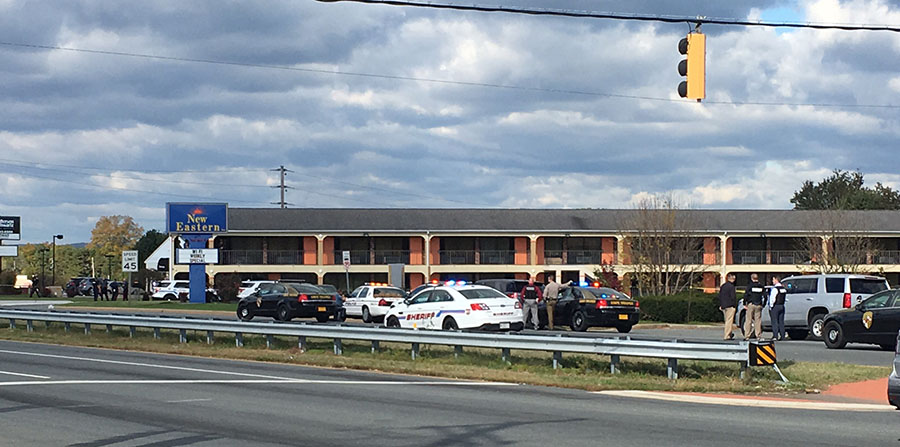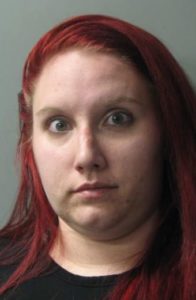 ELKTON, MARYLAND (10/25/2016) A man and a woman sought by Delaware State Police on weapon and heroin charges died when they were shot by Maryland officers trying to arrest them this morning, authorities said.
The deaths came about 10 a.m. after Maryland police went to the New Eastern Inn in the 200 block of Pulaski Highway (U.S. 40), about 2 miles west of the Delaware state line.
Brandon Jones, 25, and his girlfriend Chelsea M. Porter, 25, both from the Dover, Delaware, area, were in a second-floor room at the motel when a team of officers from Maryland State Police and the Cecil County Sheriff's Office approached. The officers were displaying badges, police said, and were wearing ballistic vests clearly marked with the word, "Police."
A Maryland State Police news release gave this account:
"Police knocked on the hotel room door and announced their presence, saying they had a warrant and the suspects should surrender. No answer was received and an officer saw a male inside the room pick up a handgun and move toward the door. Police officers outside the door immediately retreated and continued to shout commands to the suspects inside. Assistance was requested from the Elkton Police Department and officers responded to join those from the State Police and Cecil County Sheriff's Office already there.
"According to the preliminary investigation, several minutes passed as police continued to yell commands to the suspects in the room. Without warning, the male suspect then stepped outside the room onto the walkway and pointed a handgun at police, ignoring their continuing commands to drop the weapon. Police fired at the suspect, who was hit.
"Seconds later, the female stepped outside the room and also pointed a handgun at officers, ignoring their continuing commands to drop the weapon. Police fired at the suspect and she was hit."
Jones and Porter were both pronounced dead at the scene.
Police said Jones and Porter were armed with what appeared to be handguns but later were determined to be replicas that were a BB gun and a compressed-air powered pellet gun or BB gun.
The Maryland State Police homicide unit is investigating the shootings and is attempting to determine how many officers fired and which departments they are from.
One of them was determined to be a Maryland State Police trooper and he was placed on administrative leave pending outcome of the investigation.