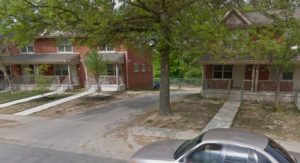 DOVER, DELAWARE (10/24/2016) A 31-year-old Magnolia man was shot to death in Dover on Sunday night, city police reported today.
The incident happened about 10:24 p.m. in an alley in the 500 block of River Road.
A 911 caller reported gunshots had been fired, and several minutes later John T. William was dropped off at the main entrance to Bayhealth Kent General Hospital, Master Cpl. Mark Hoffman said.
William had two gunshot wounds from two unknown persons, Hoffman said.
He was later pronounced dead at the hospital.
Hoffman asked anyone with information to call police at 302-736-7130.