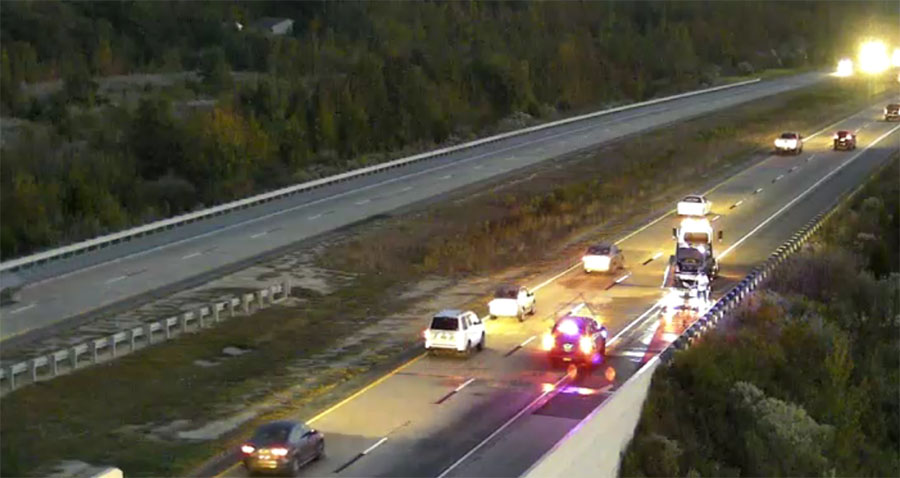 One lane gets by on the left after vehicle fire near Townsend that jammed southbound Route 1. (Photo: DelDOT traffic cam)
TOWNSEND, DELAWARE (10/18/2016) All lanes have been reopened after two major traffic problems south of the Chesapeake and Delaware Canal.
A gas line was struck along U.S. 13 near Port Penn Road about 4:30 p.m., according to DelDOT, closing all lanes in both directions about two hours until Delmarva Power crews made repairs.
The leak also closed Exit 148 on Route 1, requiring southbound motorists to remain on the highway until a later exit.
About 6 p.m., Townsend firefighters were called to a vehicle fire on southbound Route 1 south of Odessa, at the Route 1 overpass over U.S. 13.
The fire caused major delays until all lanes were reopened about 7 p.m.