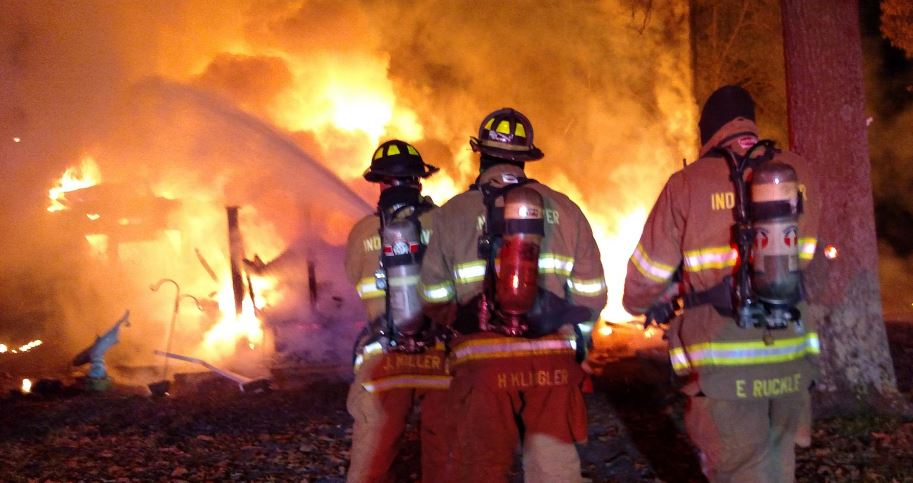 LONG NECK, DELAWARE (10/16/2016) One person was found dead after fire engulfed a house trailer this morning in Long Neck, authorities said.
The blaze was reported shortly before 5 a.m. in the 26000 block of Autumn Road, near Route 24.
The home was engulfed in flames when Indian River firefighters arrived.
The body of the victim was turned over to the Delaware Division of Forensic Science for an autopsy.
The fire also caused exposure damage to two adjacent homes, said Michael G. Chionchio, assistant state fire marshal. No one was home at the time.
He said damage was estimated at $50,000.
Millsboro, Lewes and Rehoboth Beach firefighters also were called out to fight the blaze.