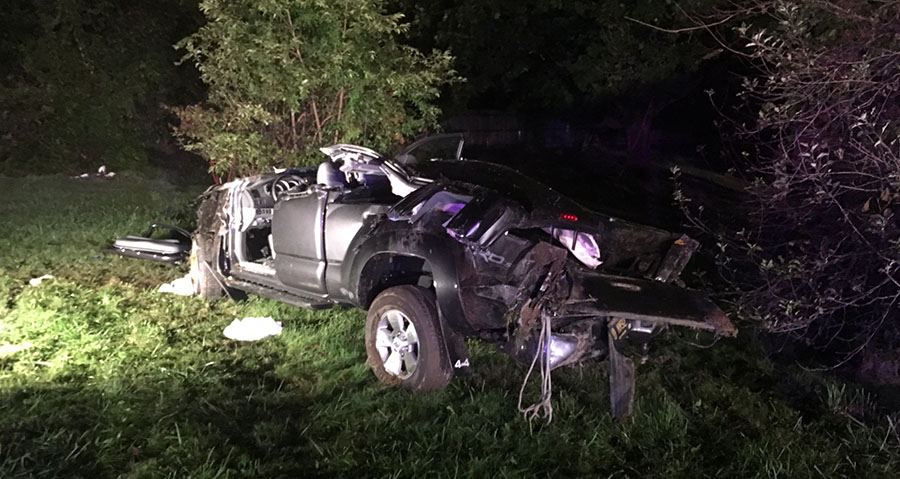 RED LION, DELAWARE (10/14/2016) An elderly man was trapped in his pickup truck for 30 minutes after it struck a utility pole and house, overturning numerous times, according to reports from the scene.
The crash happened about 11:30 p.m. Thursday at Bear Corbitt Road (Route 7) and Red Lion Road (Route 71).
The truck ended up about 300 feet off the road.
The crash is under investigation by Delaware State Police.
Christiana Fire Company also responded.
43-year-old man killed in crash