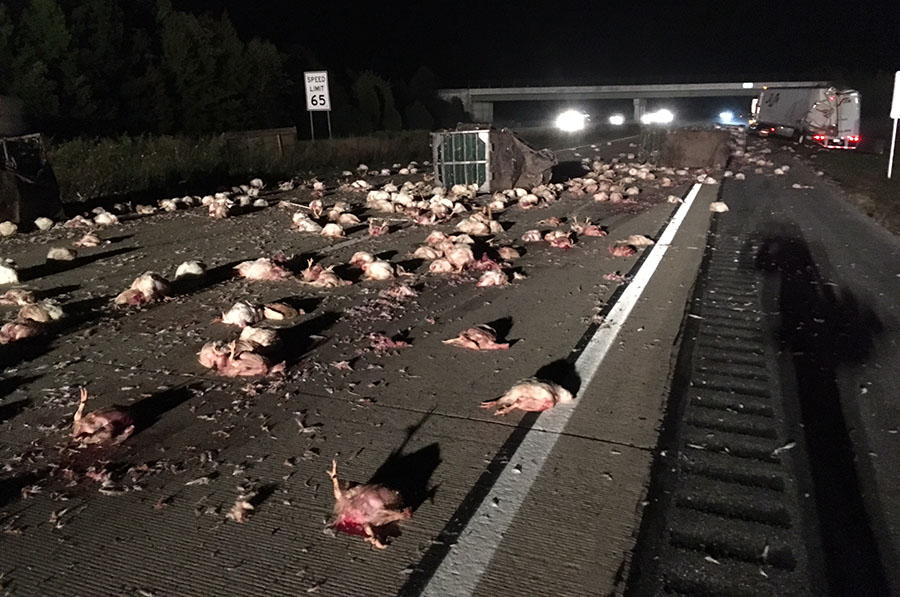 SMYRNA, DELAWARE (10/12/2016) All lanes have been reopened after a crash involving two tractor-trailers early this morning that closed southbound Route 1 at the north Smyrna exit for nearly five hours.
Delaware State Police said the crash south of exit 119 was reported at 3:42 a.m.
No one was hurt but one truck overturned, spilling its load of chickens on the highway. Crews worked to remove the carcasses.
All southbound traffic was diverted off the highway at exit 119 onto U.S. 13 until the left lane was reopened about 8:30 a.m. and later the remaining lane.