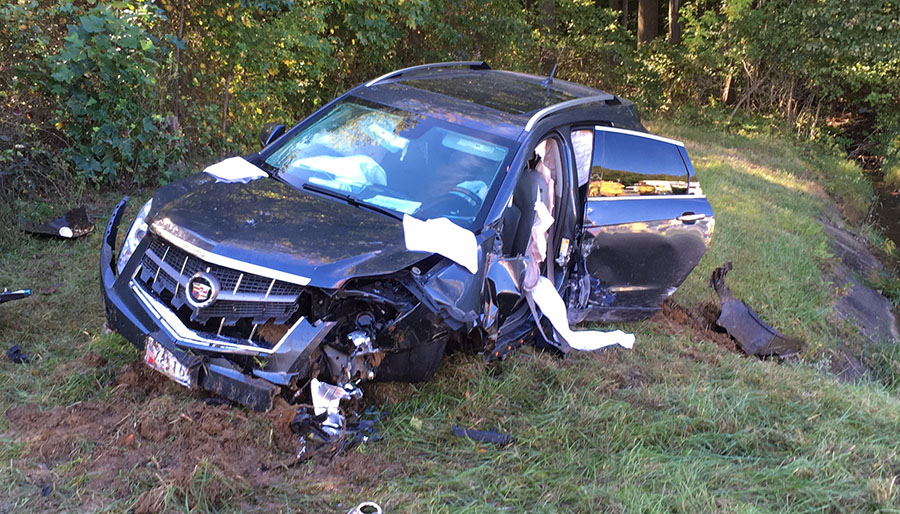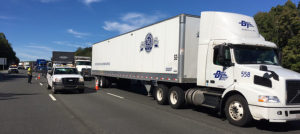 NEWARK, DELAWARE (10/12/2016) A man is in critical condition and a woman in serious condition after a single-vehicle crash on northbound Interstate 95, the Delaware State Police said. A firefighter also was injured.
The crash was reported at 10:37 a.m. Tuesday a quarter mile north of the Newark toll plaza.
A 77-year-old Silver Spring, Maryland, woman was driving a 2010 Cadillac SUV and suddenly veered off the east edge of the road into grass and struck the top of a concrete culvert, then a concrete drainage tube. The SUV went up a 10-foot bank and stopped about 30 feet off the roadway.
She was trapped in the vehicle about 20 minutes until being extricated by firefighters.
The woman was treated for neck pain and possible internal injuries, then flown by state police helicopter to Christiana Hospital in Stanton in serious condition, said Sgt. Abigail E. Haas of New Castle County paramedics.
A 78-year-old man who was a passenger in the front seat was treated for a head injury and taken to the hospital by an Aetna Hose, Hook & Ladder Company ambulance and was in critical condition, Haas said.
Police said both had been wearing seat belts.
A 43-year-old firefighter suffered a leg injury at the scene, Haas said. He was treated and taken by Aetna ambulance to the hospital in stable condition.
Northbound lanes of the highway were partially closed about 2.5 hours.