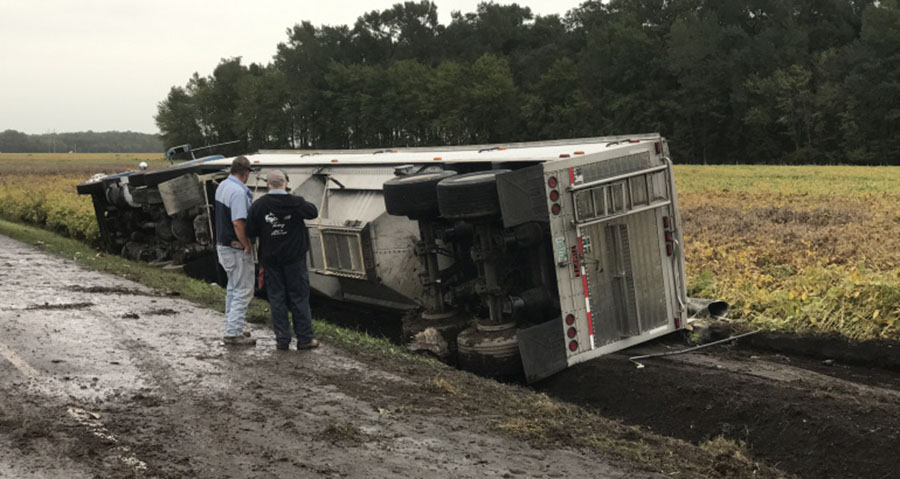 GUMBORO, DELAWARE (10/8/2016) A Greenwood man was charged with inattentive driving after his tractor-trailer overturned on Millsboro Highway (Route 26) north of Gumboro this morning, Delaware State Police said.
The crash was reported at 5:38 a.m. near the Cowhouse Branch Road intersection.
Police said Joseph W. Millman, 43, was driving a 2001 Freightliner tractor pulling a trailer carrying a full load of feed. He was northbound and drifted off the east edge of the road, struck a traffic sign and overturned in a ditch.
Millman was not injured.
Millsboro Highway was closed about six hours as police investigated and the wreckage was cleared.