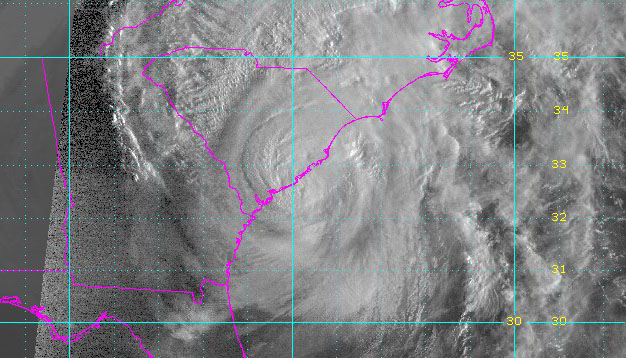 DELAWARE (10/8/2016) Heavy rain tonight may bring flash flooding in Kent and Sussex counties, the National Weather Service says.
A flash flood watch was issued from 6 tonight until noon Sunday.
From 1 to 4 inches of rain is possible, with the heaviest expected in Sussex County, the service said.
As Hurricane Matthew batters the Carolinas today, the National Weather Service also warned the storm may produce seas up to 10 feet high and gale winds in the Atlantic Ocean along Delaware's coast on Sunday and early Monday.
Life-threatening surf and rip tides are possible, the service said.
A gale warning was issued for 6 a.m. Sunday until 6 a.m. Monday for Atlantic coastal waters from Little Egg Inlet in New Jersey to Fenwick Island in Delaware as well as for the Delaware Bay.  Northeast winds of 15-20 knots with gusts to 40 knots are expected Sunday and Sunday evening, with seas of 7 to 10 feet.
A small craft advisory is in effect today for the Atlantic coastal waters, with seas up to 5 feet and east to northeast winds around 10 knots increasing tonight with gusts to 25 knots.
Rain is expected today and Sunday across Delaware, but skies mostly will be clear on Monday, the service said.