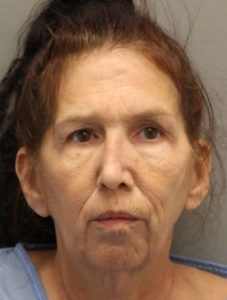 FELTON, DELAWARE (9/27/2016) A 51-year-old woman was charged with first-degree murder today in the death of her 3-year-old grandson, Delaware State Police said.
About 8:38 a.m., police said, Angela Mossinger Bingham called 911 from her home in the first block of Skinner Lane south of Felton to report she wanted to do harm to herself and that she had killed her grandson last week.
Police and Kent County paramedics went to the home, and Bingham was found walking near the intersection of Reeves Crossing and South DuPont Highway (U.S. 13). She was taken into custody by a Felton police officer, state police said.
Police and paramedics entered the home and found the decomposed body of the child in a bedroom.
Bingham was examined at Bayhealth Kent General Hospital, then released to state police custody.
She was being held without bail at Baylor Women's Correctional Institution near New Castle.
An autopsy by the Division of Forensic Science was planned for the boy, identified as Rilan M. Everett.
in a state of d