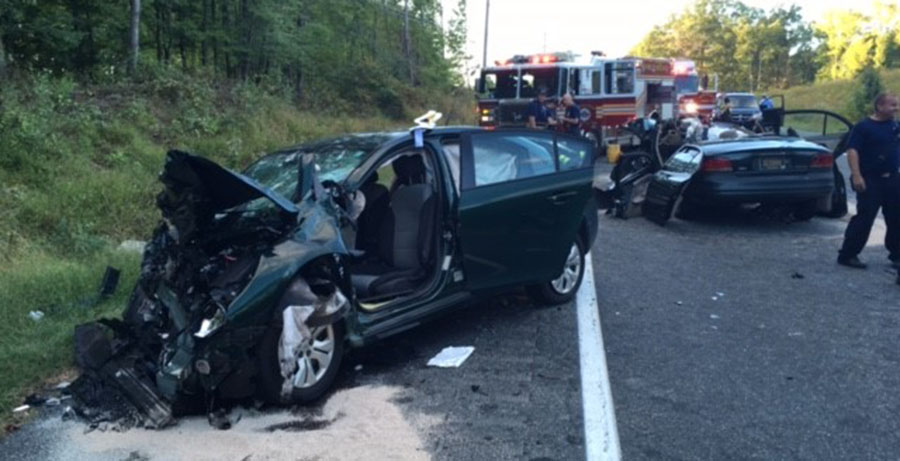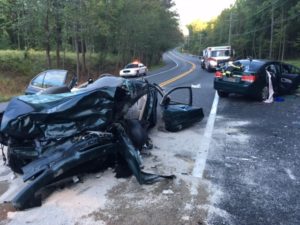 GLASGOW, DELAWARE (9/27/2016) Three people were injured in a head-on crash on Sunset Lake Road (Route 72) this afternoon, according to reports from the scene.
The crash happened about 5 p.m. south of Rebybold Road.
All three victims were trapped in the wreckage until they were extricated by firefighters from Christiana and Aetna Hose, Hook & Ladder fire companies.
Sgt. Abigail Haas of New Castle County paramedics gave this account of the injuries:
A 27-year-old man driving one car was taken by Delaware State Police helicopter to Christiana Hospital in Stanton in serious condition with arm, leg, possible internal and head injuries. A 6-year-old girl who was a passenger, with head and possible internal injuries, was taken by state police helicopter to Nemours/A.I. DuPont Hospital for Children in Rockland in critical condition.
The driver of the other vehicle, a 73-year-old man, was taken to Christiana in serious condition with lower leg, chest, abdominal and head injuries.
The crash is under investigation by Delaware State Police.