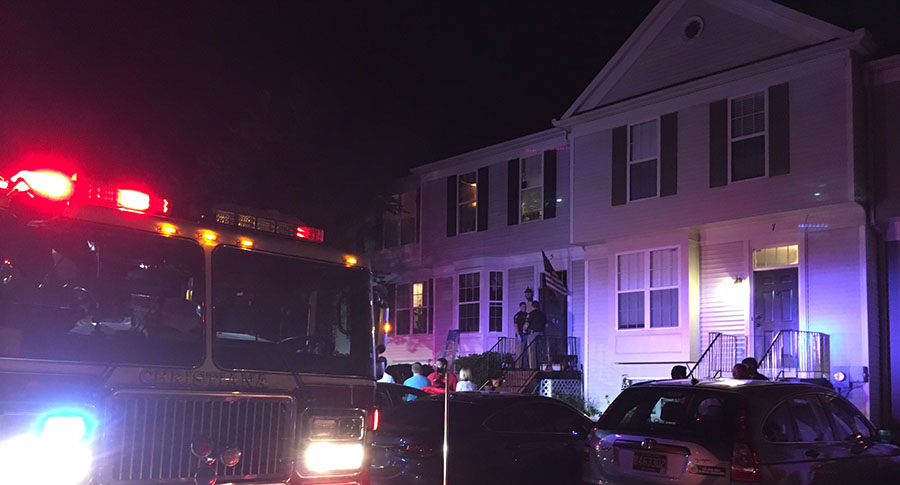 BEAR, DELAWARE (9/22/2016) One woman was found dead and another injured in a partial collapse at the Brookfield town house community in Bear, authorities said.
The structural collapse was discovered about 8:35 p.m. Wednesday in the first block of Denny Circle after water was left running in a second-floor bathroom for some time.
The injured person, a middle-age woman, was taken by ambulance to Christiana Hospital in Stanton in stable condition, said Cpl. David J. McKinney Jr. of New Castle County paramedics.
The other woman apparently had died earlier, according to reports from the scene.
Christiana Fire Company and the New Castle County Structural Response Team were called to the scene.
New Castle County police also responded.