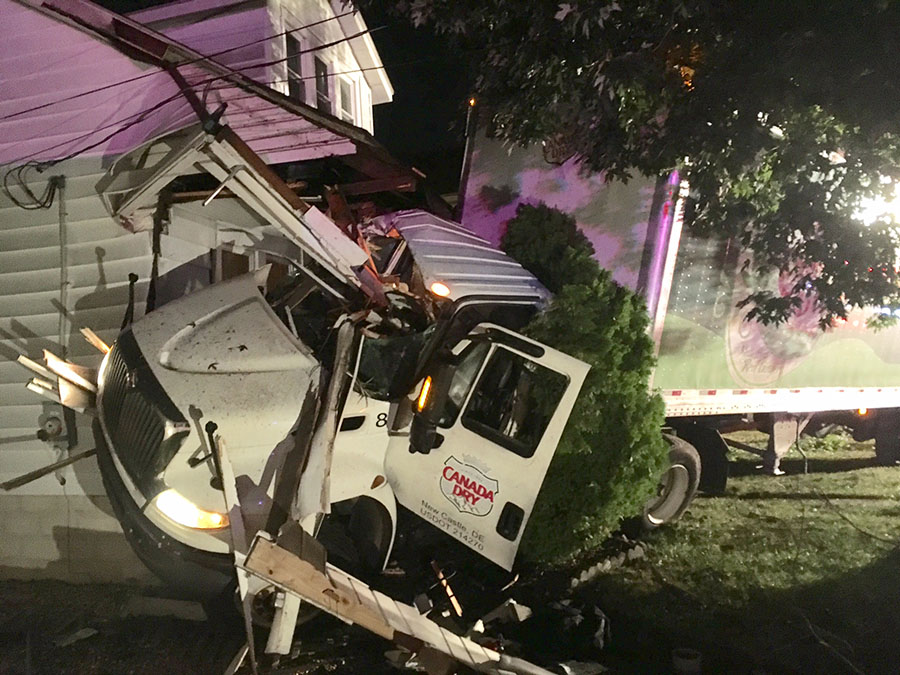 NEW CASTLE, DELAWARE (9/21/2016) A tractor-trailer crashed into a parked car and the front of a home in the 300 block of Moores Lane in New Castle early Tuesday, according to reports from the scene.
The driver suffered minor injuries but no one in the home was hurt.
The crash happened about 5 a.m. The homeowner was in the bathroom at the time.