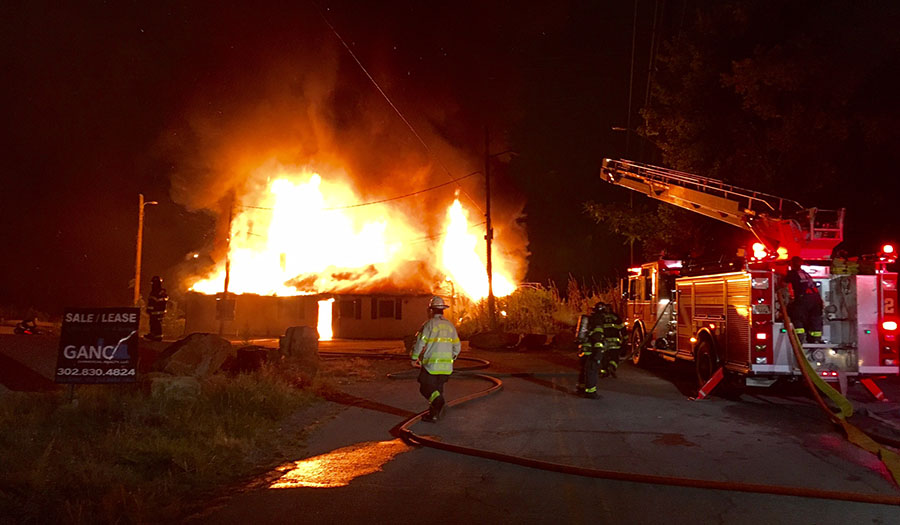 WILMINGTON, DELAWARE (9/19/2016) Fire destroyed the former Up the Creek restaurant building in Wilmington this morning, according to reports from the scene.
The waterfront blaze happened about 5:30 a.m. at the end of East Seventh Street, where the Brandywine joins the Christina River.
Authorities say the blaze was first reported by a volunteer firefighter who spotted it while traveling on nearby Interstate 495.
Wilmington Fire Department arrived and found flames going through the roof of the single-story building.
A fireboat was used to supply extra water and the blaze was declared under control by 6:30 a.m.
There were no injuries.
The building has been vacant, with the restaurant closed years ago.
According to New Castle County property records, the parcel was sold on Aug. 8 to East 7th Street LLC.