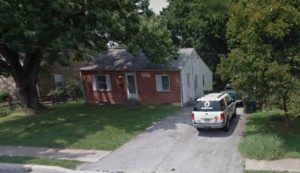 NEWARK, DELAWARE (9/19/2016) Alcohol distribution at a party led to the arrest of 180 people for underage drinking, Newark police said today.
The arrests happened about 4 p.m. Saturday at 302 E. Park Place.
City police were assisted by officers from the University of Delaware, Delaware State Police, Middletown police and Delaware Alcohol and Tobacco Enforcement.
Newark police said the arrests were made after a pre-planned controlled party dispersal operation.
About 200 people were attending the party, and alcohol was seen being freely distributed, Lt. Bill Hargrove said.
Two of those arrested were juveniles.
One person was found unresponsive inside the home and was taken by ambulance to Christiana Hospital for alcohol overdose, Hargrove said. That person was treated and released.
He said residents of the home were identified as well as their affiliation with an unsanctioned fraternity APES. Charges are pending.
Those arrested who are UD students were referred to the univerity's Office of Student Conduct.