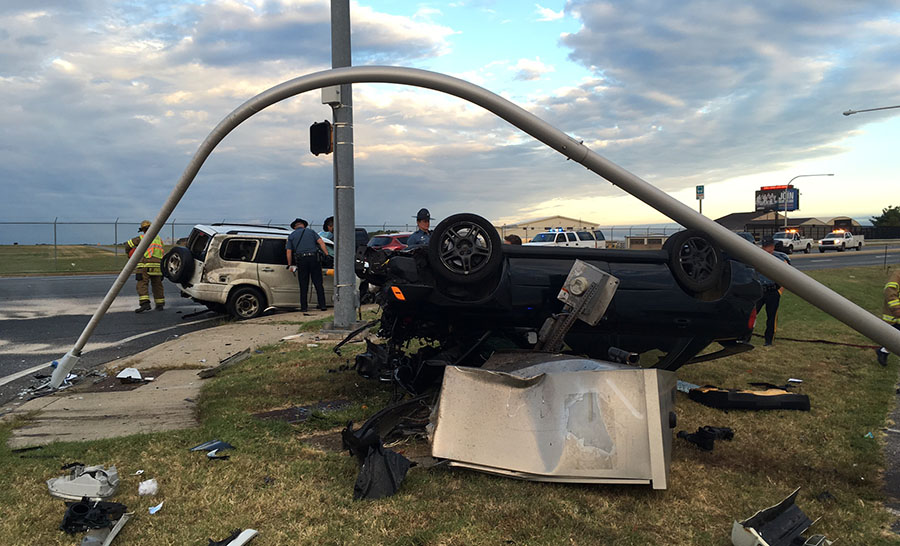 NEW CASTLE, DELAWARE (9/15/2016) Two people were taken to a hospital this morning after their vehicles crashed, with one overturning, on Route 141 near New Castle, according to reports from the scene.
The collision happened about 6:45 a.m. at Washington Avenue, just north of the U.S. 13 intersection.
A 17-year-old girl driving a white SUV and a 19-year-old man in a black sedan that ended up on its roof were both taken to Christiana Hospital in Stanton with injuries described as not life-threatening.
The girl was treated at the scene for a possible head injury and she was in serious but stable condition, said Sgt. Abigail E. Haas of New Castle County paramedics.
The man was treated for bruises and scrapes and was in stable condition, Haas said.
Traffic on northbound Basin Road (Route 141) was restricted to one lane as Delaware State Police investigated.