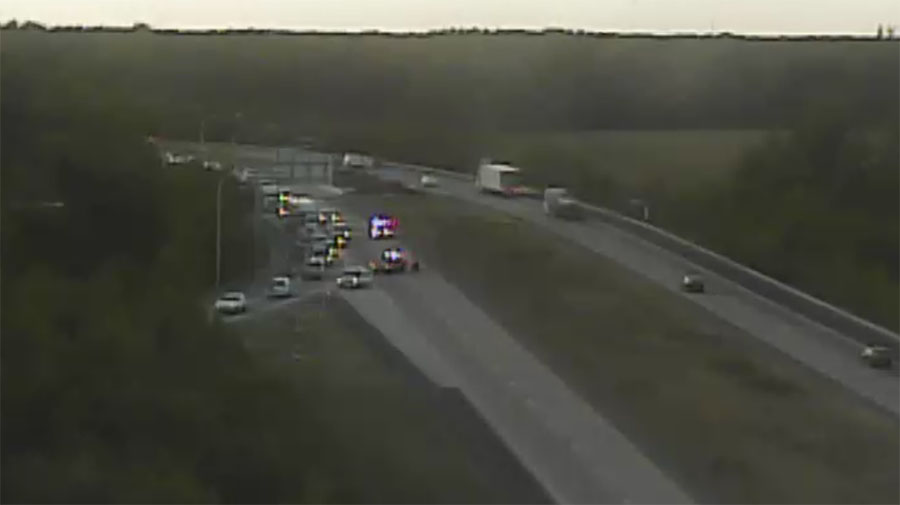 DOVER, DELAWARE (9/15/2016) A 77-year-old Millsboro man and his dog died when a car going the wrong way on Route 1 collided head-on with a Delaware State Police vehicle, authorities said. The trooper was hospitalized with injuries.
The crash happened shortly before 6 p.m. today near Exit 98 (North Little Creek Road) in Dover and closed the southbound lanes of the highway for four hours.
Police said the trooper's marked 2012 Chevrolet Caprice was in the left southbound lane when it collided with a northbound 2010 Chevrolet Aveo.
The Millsboro man, who police said was not wearing a seat belt, was pronounced dead at the scene. His name has not been released.
The 22-year-old trooper's car was flown by state police helicopter to Christiana Hospital in Stanton, where he was admitted with injuries described as not life-threatening. Police said he had been wearing a seat belt at the time of the crash.
The trooper's name was not released but police said he is assigned to Troop 3 in Camden.
Police said they are still investigating but alcohol does not appear to be a factor in the crash.
Southbound traffic was diverted off Route 1 at the North Dover (Scarborough Road) exit while police investigated and the wreckage was cleared.
Dover firefighters were dispatched to the scene, with a rollover reported.