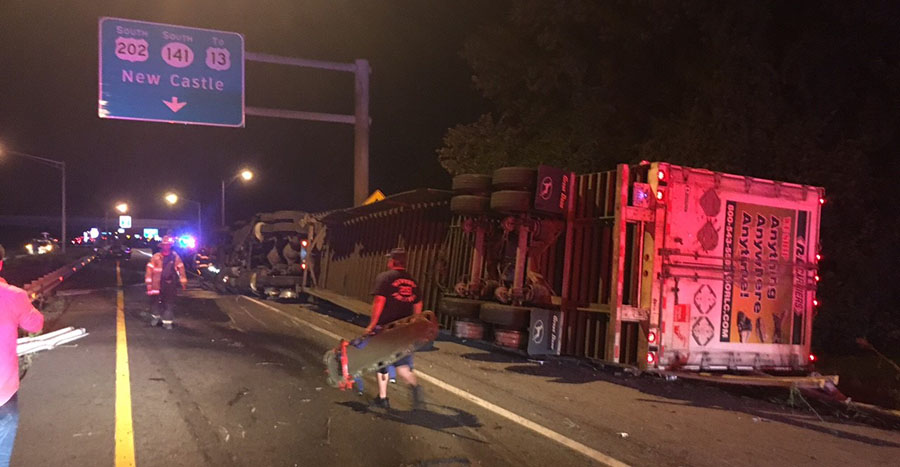 NEWPORT, DELAWARE (8/31/2016) A tractor-trailer overturned on Interstate 95 near Newport early today, according to reports from the scene.
The crash happened about 1 a.m. as the rig was coming off the Interstate 295 ramp to southbound I-95, going across all I-95 lanes and taking down several hundred feet of guard rail. The tractor-trailer then ended up on its side on the shoulder of the exit ramp for Route 141.
The driver refused treatment and a passenger in the sleeper of the tractor suffered minor injuries. He was taken by ambulance to Christiana Hospital in Stanton, Delaware State Police said.
State police said at 6:15 a.m. the ramp would remain closed for some time as the trailer's cargo needed to be unloaded before the rig could be removed.