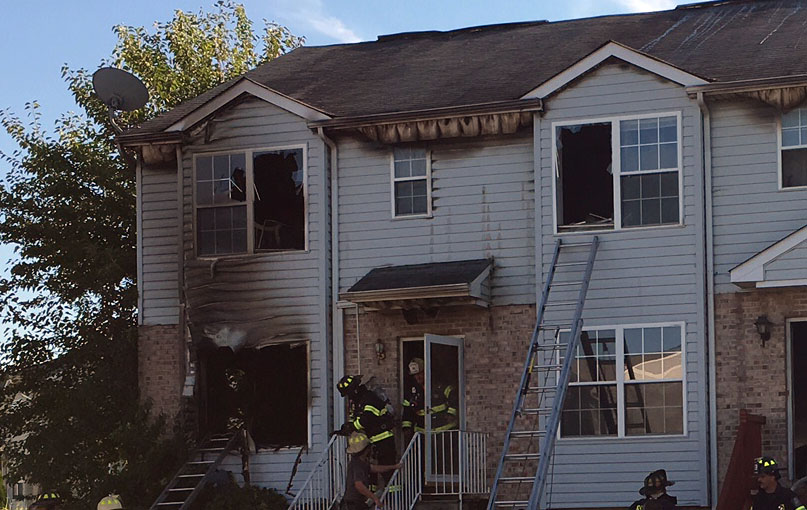 MIDDLETOWN, DELAWARE (8/30/2016) A fire that caused $500,000 damage to five townhomes in the Middletown Village neighborhood has been ruled accidental, the Delaware state Fire Marshal's Office said Monday.
The fire in the 200 block of Vincent Circle on Sunday afternoon was caused by discarded smoking material on the rear deck of one of the homes, said Robert Fox, chief deputy fire marshal.
Volunteer Hose Company of Middletown found heavy flames and smoke coming from the home when they arrived after 4 p.m., and the fire spread to the other units.
Several other fire companies were called in to help extinguish the blaze.
Two firefighters were treated for heat exposure, Fox said.
The Red Cross of Delmarva was assisting the residents with housing.