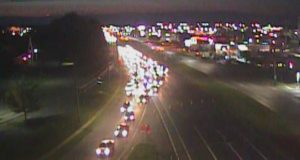 DOVER, DELAWARE (8/28/2016) Southbound U.S. 13 in Dover was closed at North State Street due to a crash for several hours, authorities said.
DelDOT announced the closure at 7:46 p.m., with southbound traffic being diverted onto North State Street to Division Street to return to U.S. 13 (North DuPont Highway).
Dover police announced at 11:46 p.m. that all lanes had been reopened between North State Street and Kings Highway/White Oak Road.
Dover firefighters were called out to a crash in front of the Days Inn, 428 N. DuPont Highway, at 6:30 p.m.