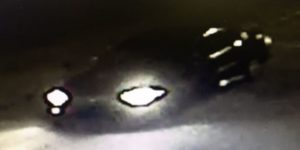 WILMINGTON, DELAWARE (8/26/2016) City police are seeking tips from the public in a hit-and-run that left a pedestrian in critical condition.
The collision happened about 11:15 p.m. Aug. 16 in the 1200 block of Railroad Avenue.
Police said a dark 2000-2005 Buick LeSabre struck the pedestrian, who ended up on the roadway. The car then fled.
Anyone with information is asked to call Senior Cpl. Tavis Miller at 302-276-8654.