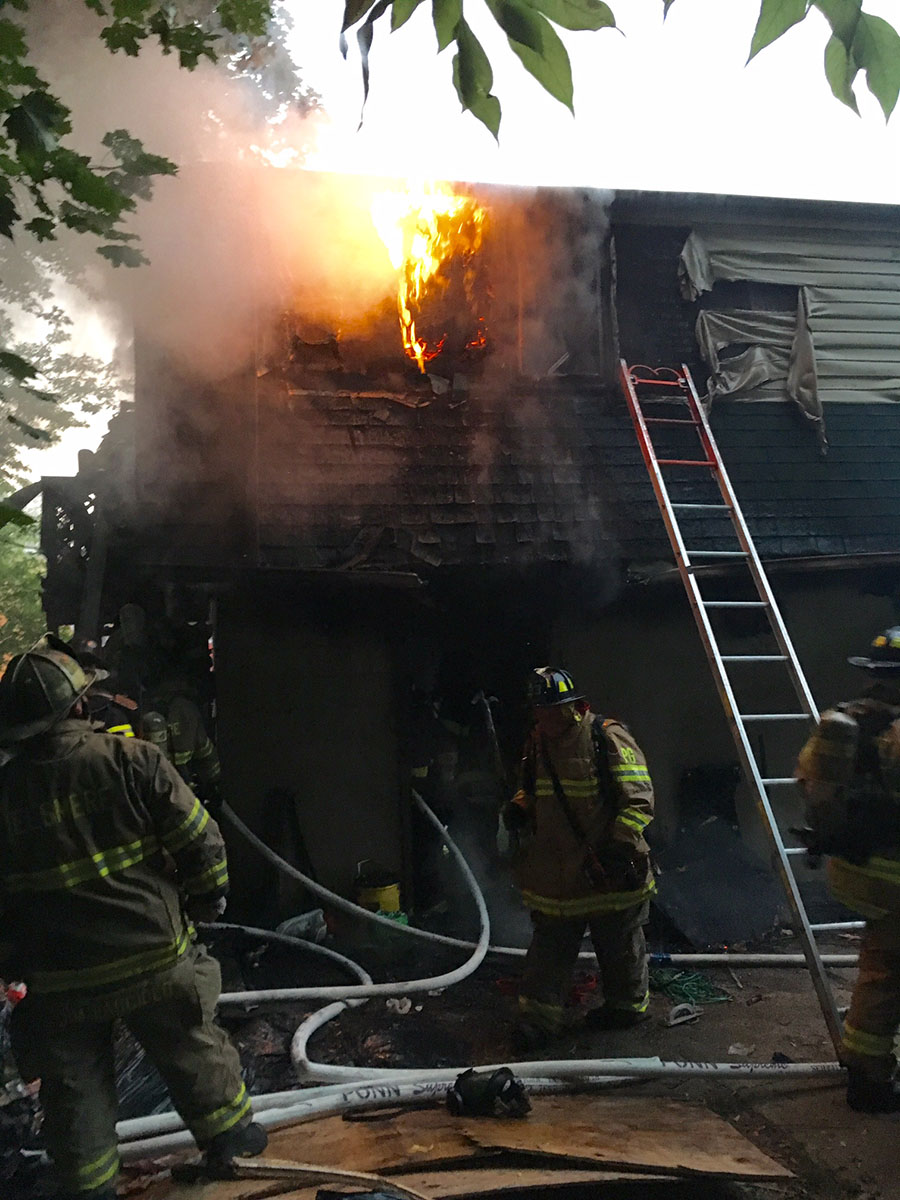 NEWPORT, DELAWARE (8/26/2016) A fire that heavily damaged an apartment building in the Tuxedo Park neighborhood west of Newport this morning was accidental, the Delaware state Fire Marshal's Office has ruled.
Minquas firefighters responded about 6 a.m. to 2 State St., a building with apartments over a garage. The location is behind a Taco Bell restaurant on West Newport Pike (Route 4).
Flames were showing on the second floor when firefighters arrived.
It took 35 minutes for firefighters to declare the blaze under control, with assistance from several additional fire companies.
The fire originated inside a laundry room and was caused by faulty electrical wiring in a wall, said Michael Chionchio, assistant state fire marshal.
Six people living in the home escaped without injury, he said.
Fire damage was estimated at $20,000.
Fire heavily damages IKO plant in Edgemoor; 2 firefighters hurt