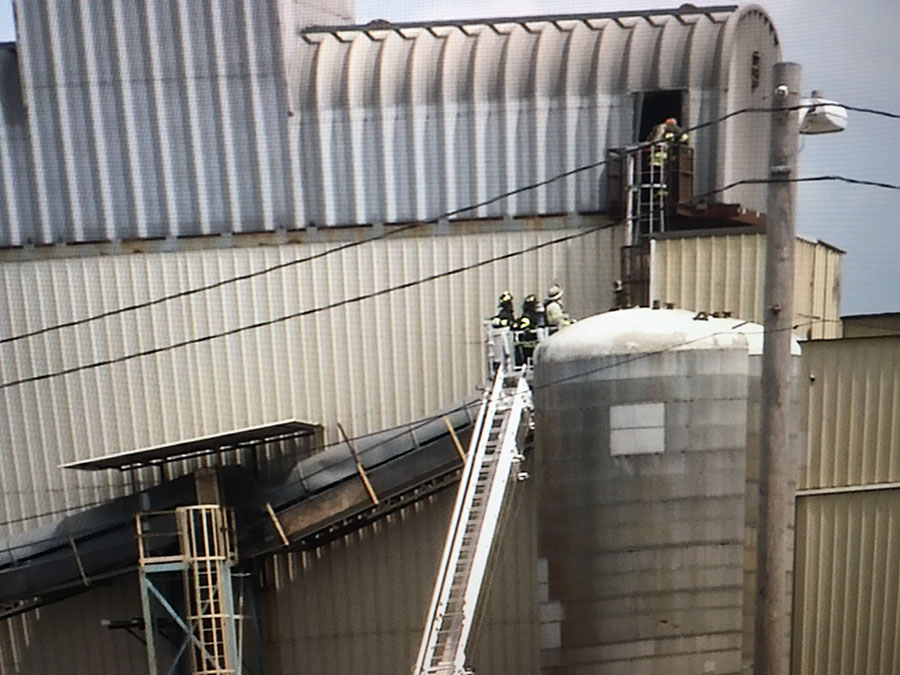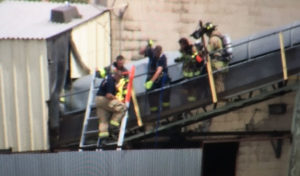 EDGEMOOR, DELAWARE (8/26/2016) A blaze caused extensive damage at the IKO production plant in Edgemoor, authorities said. Two firefighters were injured.
The fire at 120 Hay Road happened about 11:20 a.m. Thursday.
When Brandywine Hundred firefighters arrived, firefighters found flames in a part of the building that supplies materials for making roofing shingles, Chief Deputy Fire Marshal Robert Fox said.
A second alarm brought additional fire companies.
Fox said the fire was caused by welding of pipes inside of the building. It was ruled accidental.
He said two firefighters were taken to a hospital by ambulance but no details on their injuries or condition were released.
Damage to equipment and the building could be in the hundreds of thousands of dollars, Fox said.