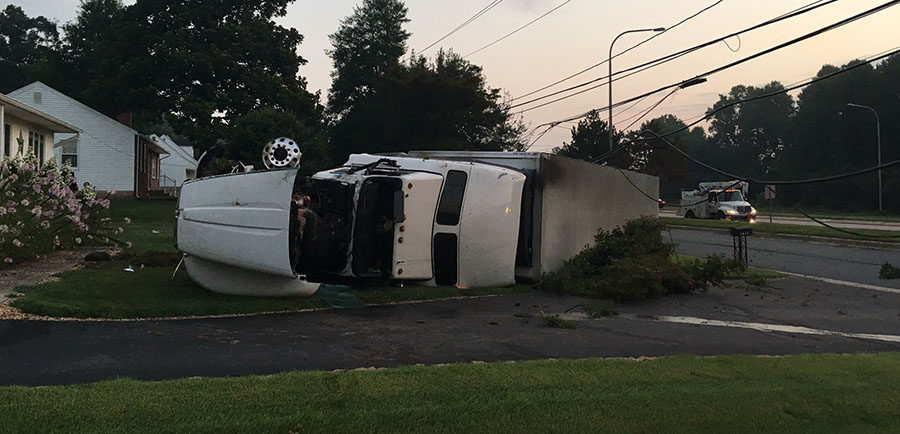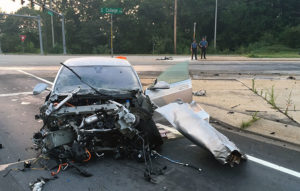 GLASGOW, DELAWARE (7/30/2016) Two drivers were injured this morning in a crash involving a FedEx tractor-trailer and a car on South College Avenue (Route 896) at Old Baltimore Pike, according to reports from the scene.
The crash happened about 5:15 a.m. and DelDOT reported southbound Route 896 remained closed for nearly three hours.
The collision ripped out power lines and spilled diesel fuel on the roadway.
The FedEx tractor-trailer, which was carrying packages, overturned in the yard of a home.
The 76-year-old man driving the car was treated at the scene for chest pain before being taken by ambulance to Christiana Hospital in Stanton. He was in serious, but stable condition, said Sgt. Abigail E. Haas of New Castle County paramedics.
The 51-year-old driver of the tractor-trailer was taken to the hospital for evaluation in stable condition, she said.
The crash is under investigation by Delaware State Police.
Aetna Hose, Hook & Ladder Company and Christiana Fire Company also responded.
Officer, prisoner injured in police car crash with dump truck