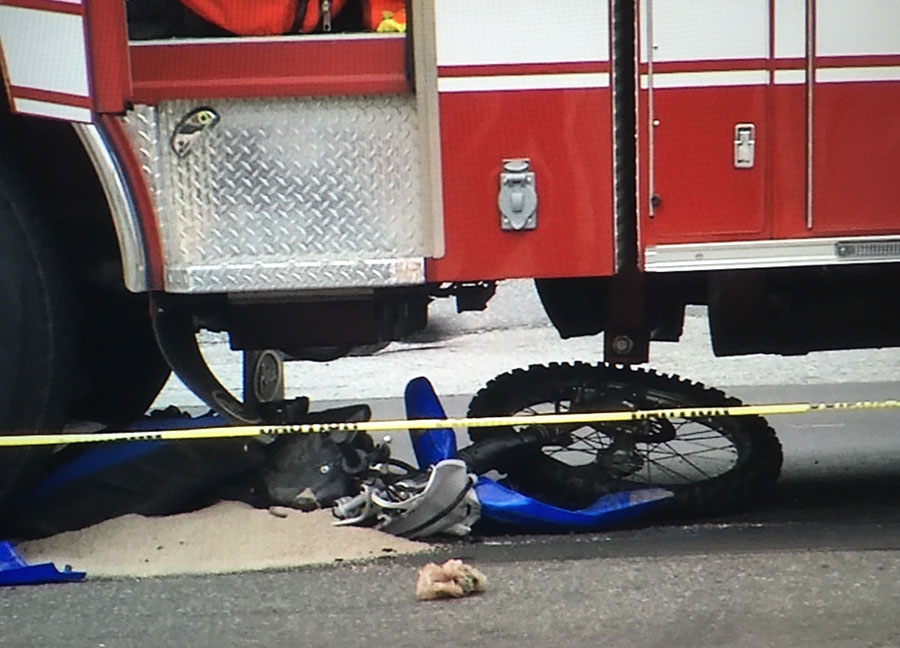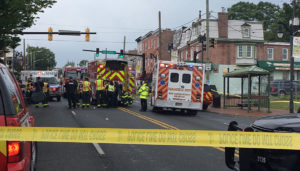 WILMINGTON, DELAWARE (7/30/2016) A dirt bike rider was injured in a collision with a Wilmington Fire Department ladder truck this afternoon, according to reports from the scene.
The crash happened about 1:40 p.m. at Fourth and Van Buren streets.
New Castle County paramedics responded and the injured rider was taken to Christiana Hospital in Stanton.
The firetruck had been responding to a call at the time of the crash.
Wilmington police are investigating.