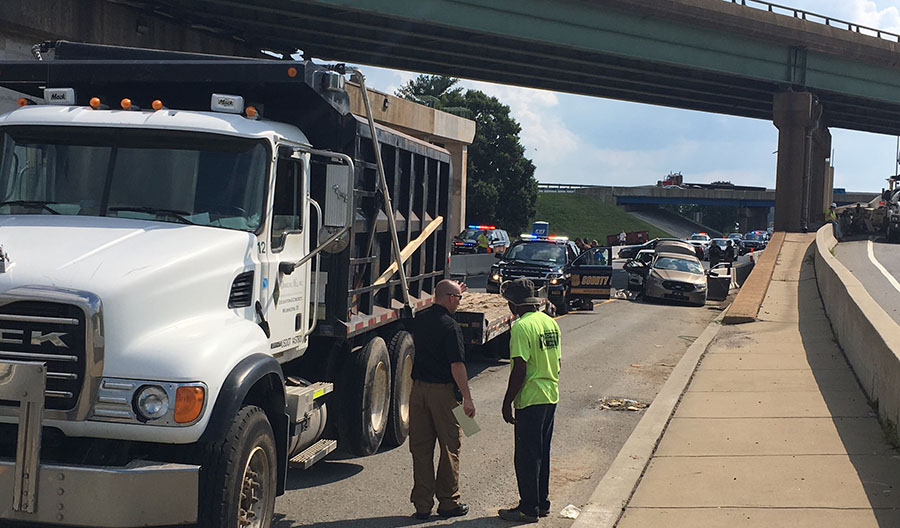 NEW CASTLE, DELAWARE (7/30/2016) A crash involving a dump truck and an unmarked New Castle County police car sent an officer and a prisoner to a hospital, authorities said.
The collision happened about 3:15 p.m. Friday on northbound U.S. 13 beneath the Interstate 295 overpass near New Castle.
The unmarked Ford Taurus police car was in the far left lane when it was pushed into the concrete barrier on the left shoulder when the dump truck moved over from the middle lane, Officer John-Paul Piser said. The dump truck was pulling a trailer.
A third vehicle traveling behind the police car was damaged by debris from the crash, Piser said.
The officer and prisoner were taken by ambulance to an area hospital, treated and released, he said.
No other injuries were reported.
The driver of the truck, George Standford, 49, was cited for inattentive driving and driving with an expired license, Piser said.
The police car was severely damaged. Northbound U.S. 13 was closed until about 6 p.m.