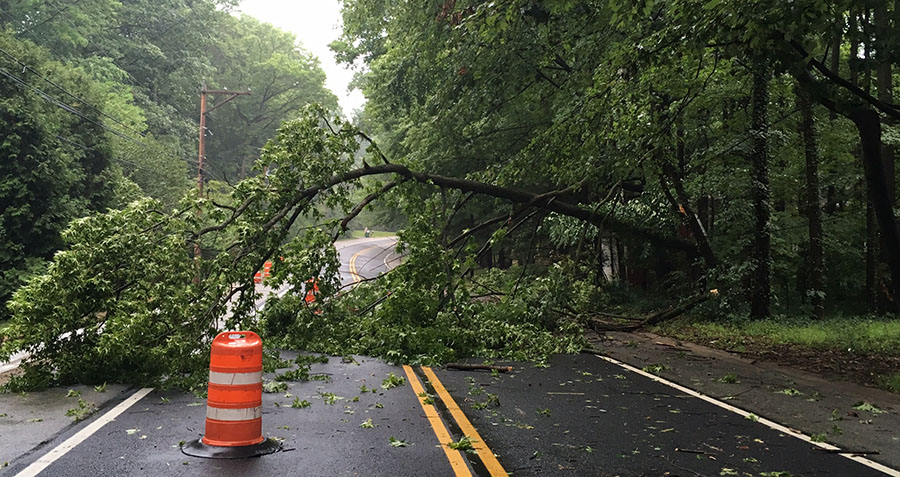 NEW CASTLE COUNTY, DELAWARE (7/25/2016) Storms swept across New Castle County early this morning, knocking down trees and power lines, according to reports from the area.
The storms hit shortly before 5 a.m., and Delmarva Power reported more than 900 customers were without electric service at 7:30 a.m.. Crews are out making repairs, but the company estimates some may not be restored until mid-afternoon.
Darley Road was closed by a downed tree at South Trail in the Indian Field development in Brandywine Hundred.
Toppled trees also closed Chestnut Street in Arden and Harvey Road near I-95 in Arden.