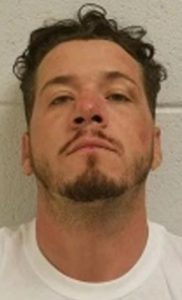 NEW CASTLE COUNTY, DELAWARE (7/17/2016) A suspect in three TD Bank robberies was arrested Saturday after Delaware State Police chased him from Wilmington to west of New Castle, authorities said.
Donald M. West, 34, of Newark, was driving a 2001 Toyota Corolla that had been reported stolen by New Castle County police.
He was apprehended in the area of Lark Avenue, off U.S. 40 just east of Route 1.
State police charged West with second-degree robbery, first-degree felony resisting arrest, disregarding an officer's signal and multiple traffic offenses including aggressive driving. He also was charged on the stolen vehicle count from county police.
State police said they linked West to robberies Friday at the TD Bank branches at 82 Christiana Road west of New Castle and 1001 E. Songsmith Drive in Bear, and to another Saturday at 2035 Limestone Road in Stanton. No one was injured in the robberies.
TD Bank robbery suspect identified