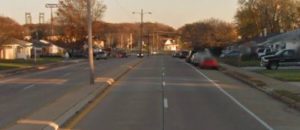 NEW CASTLE, DELAWARE (7/17/2016) A motorcycle crash injured a 35-year-old man late Saturday night near New Castle, authorities said.
The crash happened about 11:15 p.m. in the first block of Memorial Drive.
The crash separated the rider from the bike, said Cpl. David J. McKinney Jr. of New Castle County paramedics.
The man suffered head and face injuries as well as extensive road rash, McKinney said.
He was taken to Christiana Hospital on a Minquadale Fire Company ambulance and was in stable condition.
New Castle County police are investigating the crash.