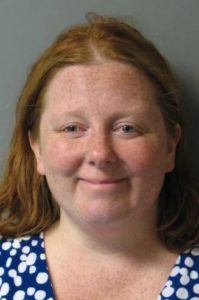 LEWES, DELAWARE (7/15/2016) A woman was arrested for leaving a 2-year-old boy in a parked car while she went inside a store on a day when the temperature reached 94 degrees, Delaware State Police said.
The incident happened about 4:45 p.m. Thursday at the Dollar General Store, 1549 Savannah Road near Lewes.
Police said two people called 911 after spotting the child alone in the car, belted into a car seat, with the windows shut and the engine off. They then removed the boy from the unlocked vehicle.
Emergency medical crews arrived and took the boy to Beebe Healthcare's hospital in Lewes, where he was treated for dehydration and then released to a family member, police said.
Nicole J. Eames, 34, of Lewes, was found inside the store and police said they determined she had been operating her car under the influence of a prescription drug and may have left the young child in the car for more than an hour.
She was charged with first-degree reckless endangering and driving under the influence of a dryug. She was released on $3,000 unsecured bond and ordered to have nno unsupervised contact with her son.