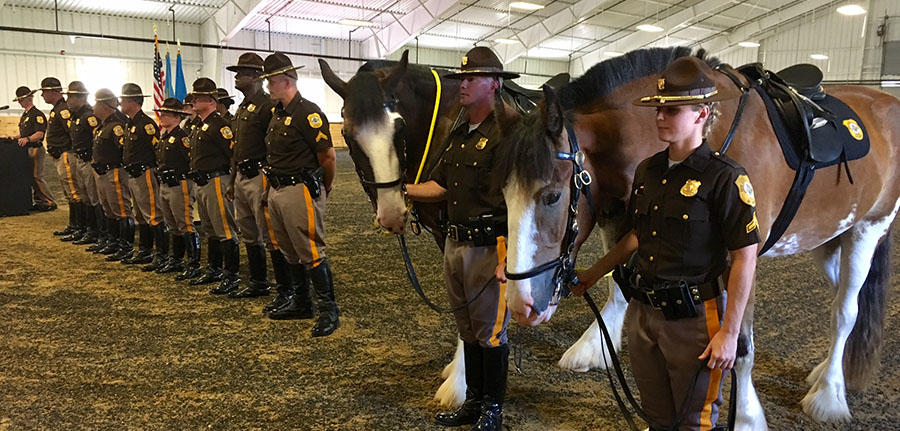 MILLTOWN, DELAWARE (7/15/2016) Two Clydesdale horses and five police officers graduated Thursday from New Castle County police mounted patrol training.
The ceremony was held at Carousel Park & Equestrian Center.
The five officers graduating were Richard Shughart, Roosevelt Lockett, Alexis Annone, Corey Nicholson and Scott Crum.
The horses, named Warden and Wrangler, were purchased three years ago when they were the size of dogs.