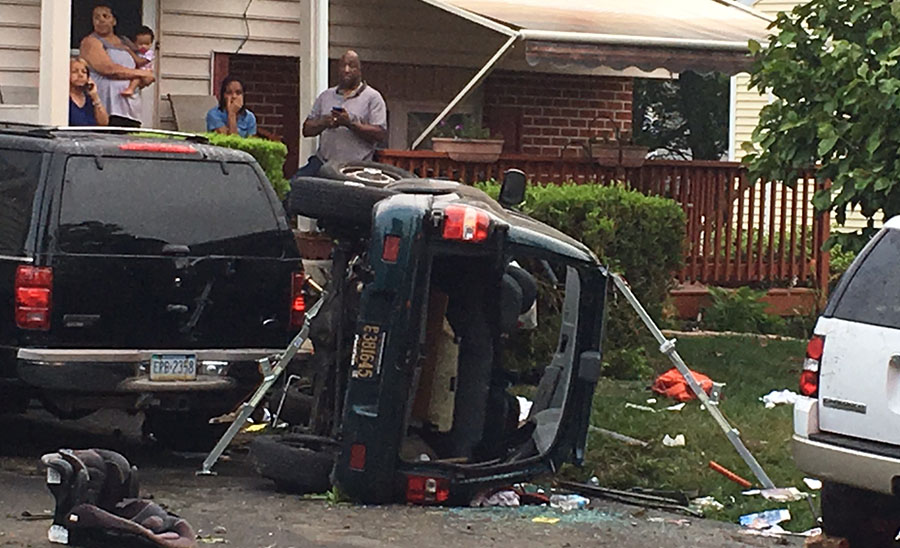 UPPER CHICHESTER, PENNSYLVANIA (7/14/2016) Three people were trapped in an SUV from Delaware when it struck parked vehicles in a driveway and overturned this morning in Upper Chichester Township, according to reports from the scene.
The crash happened about 6 a.m. in the 3200 block of Meetinghouse Road, about 200 feet from the Delaware-Pennsylvania state line.
The driver of the Kia SUV failed to negotiate a curve when it crashed.
Two adults and a child were taken by ambulance to Crozer-Chester Medical Center in Upland. At least one of the injuries was reported to be serious.
Upper Chichester police are investigating the crash.