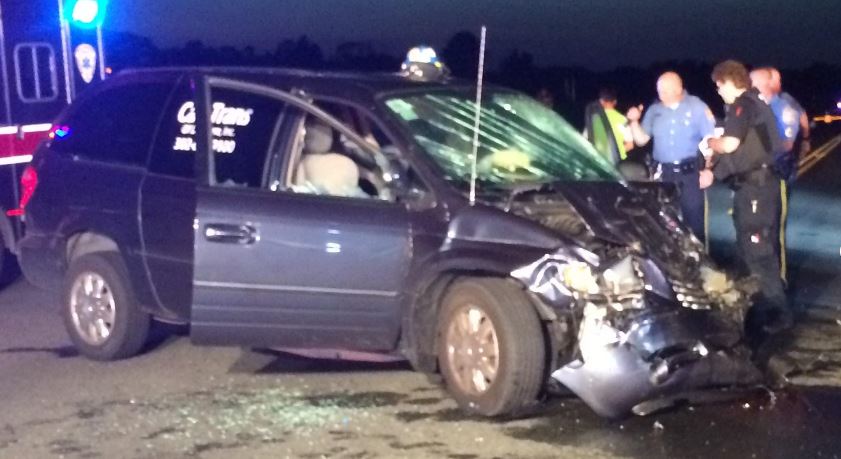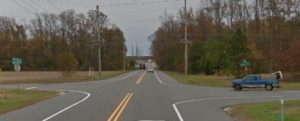 LONG NECK, DELAWARE (7/7/2016) A Sussex County crash claimed the life of a 58-year-old man on Wednesday night, Delaware State Police said. An 18-year-old woman was injured.
The collision between a minivan and SUV happened about 8:50 p.m. on Indian Mission Road (Route 5) at Harmons Hill Road, west of Long Neck.
Police identified the man killed as James D. Waltz, of Millsboro. He was driving a 2007 Chrysler Town & Country minivan southbound on Route 5 with the right-of-way.
The driver of a 2009 Ford Escape SUV, identified as Sara G. Lingo, 18, of Millsboro, was eastbound on Harmons Hill Road and failed to remain stopped at the stop sign, police said, pulling out into the path of the minivan.
Both vehicles spun around from the impact and came to rest in the intersection.
Lingo was trapped in the SUV and firefighters from Indian River had to cut off the vehicle's roof to extricate her, according to the fire company.
Police said Waltz was not wearing a seat belt. He was pronounced dead at the scene.
Lingo was taken by ambulance to Beebe Healthcare's hospital in Lewes and admitted for treatment, police said.
Troopers are still investigating but said neither alcohol nor drugs appear to be factors in the crash.
The intersection was closed about three hours as police investigated.