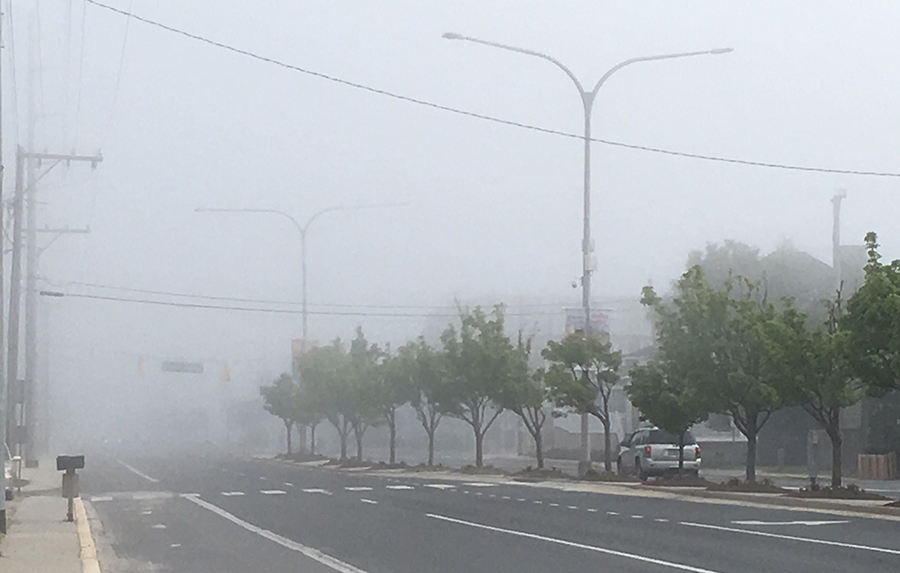 DELAWARE (5/29/2016) Fog settled in along Route 1 in the beach areas this morning, with showers and thunderstorms predicted for the state later in the day.
Skies will be mostly cloudy today with the showers due this afternoon and thunderstorms possible after 4 p.m., according to the National Weather Service.
The storms may produce heavy rain, the service says.