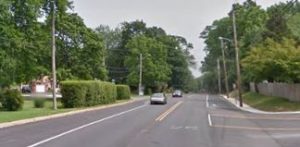 BRANDYWINE HUNDRED, DELAWARE (5/20/2016) A 72-year-old man was critically injured Thursday in a rollover crash, authorities said.
A car and a small SUV collided just after 3 p.m. in the 1600 block of Silverside Road.
The SUV landed on its side, with the driver trapped inside, said Sgt. Abigail E. Haas of New Castle County paramedics.
Claymont firefighters extricated the man in about 20 minutes.
He was treated for possible head and internal injuries before being taken by ambulance to Christiana Hospital in Stanton, Haas said.
The crash is under investigation by Delaware State Police.