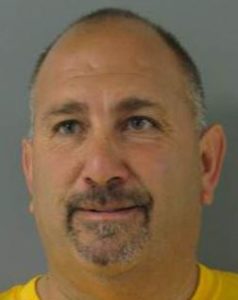 MIDDLETOWN, DELAWARE (5/14/2016) A 49-year-old man has been arrested on home improvement fraud charges, New Castle County police said Friday.
Mario Mareno, of New Castle, was taken into custody in the Dover area by a U.S. Marshal's task force.
A homeowner in the 800 block of Marsh Hawk Court, east of Boyds Corner, told police he signed an agreement with Mareno's Tradesmen Services LLC  to complete a deck for the home and paid an undisclosed amount of money, Cpl. Tracey Duffy said.
The project was to take a few weeks, Duffy said, but Mareno never returned after installing concrete footers.
The homeowner was unsuccessful in getting his money back from Mareno and then contacted police, Duffy said.
She said Delaware State Police and Middletown police also have warrants for Mareno on home improvement fraud charges.
Mareno was released on $4,000 secured bail.
If anyone believes they may have been a victim, Duffy said, they should call county police at 302-573-2800.