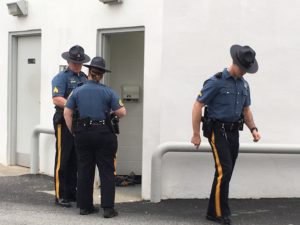 NEW CASTLE, DELAWARE (5/13/2016) A body was found in the bathroom of a gas station on U.S. 13 near New Castle, according to reports from the scene today.
The man's body was found shortly before noon at the Speedway station on the northbound side of North DuPont Highway near Wilmington University's campus.
Delaware State Police are investigating.
There was no immediate word on if the death was considered suspicious or of natural causes.