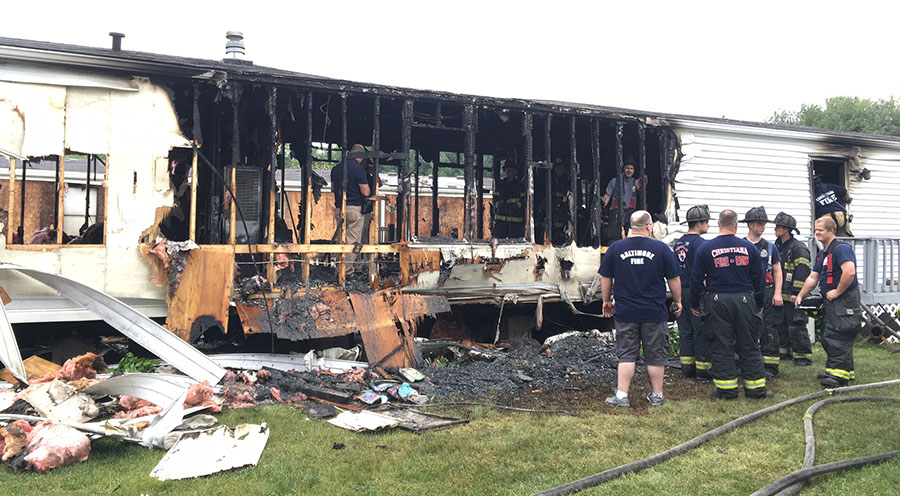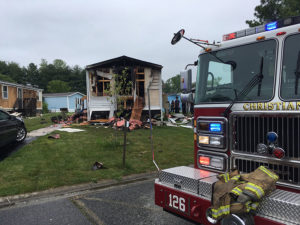 BEAR, DELAWARE (5/13/2016) A 63-year-old woman was in critical condition after a house trailer fire in Bear this morning, authorities said.
The fire was ruled accidental, caused by the victim smoking while using oxygen in the living room, igniting surrounding combustibles, according to the Delaware state Fire Marshal's Office.
The blaze was reported at 8:48 a.m. in the 500 block of Vincent Lane, in the Waterford mobile home community. Smoke and flames were visible when firefighters arrived.
The resident was treated for smoke inhalation and taken by ambulance to Christiana Hospital in Stanton, said Sgt. Abigail E. Haas of New Castle County paramedics.
Christiana Fire Company was assisted by other volunteers from Aetna Hose, Hook & Ladder, Delaware City, Good Will, Elsmere, Odessa, Port Penn and Wilmington Manor fire companies.
Damage to the home was estimated at $20,000, said Robert L. Fox, assistant state fire marshal. No other injuries were reported.