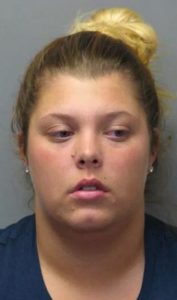 MILFORD, DELAWARE (5/2/2016) A 19-year-old Felton woman was charged with harassment after she made more than 300 phone calls to an 18-year-old man, Milford police say.
The phone calls in the domestic incident were made throughout the day April 18 at various locations around Milford, Sgt. Dwight Young said.
The calls were made by Kourtney R. Furber to the victim's cellphone and to his place of employment, where she also confronted him in person, Young said.
Furber was released on $1,000 unsecured bond.