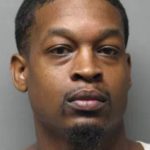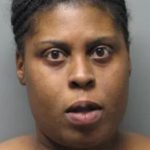 MILFORD, DELAWARE (4/30/2016) A man and woman were arrested on drug and gun charges in a home at the Silver Lake Estates apartment complex, Milford police reported early today.
The arrests happened April 22, Sgt. Dwight Young said, when detectives seized 257 grams of marijuana, 11 bags of heroin and a handgun.
Wayne E. Williams, 34, and Michelle D. White, 34, both of Milford, were charged with possession with intent to deliver heroin, possession with intent to deliver marijuana, possession of a controlled substance in Tier 1 quantity, possession of a firearm during commission of a felony, two counts of endangering the welfare of a child, second-degree conspiracy and possession of drug paraphernalia.
Williams also was charged with possession of a firearm by a person prohibited.
Young said two children, ages 8 and 10, were living in the home.
Williams was being held at Sussex Correctional Institution near Georgetown in lieu of $56,000 secured bond.
White was being held at Baylor Women's Correctional Institution near New Castle in lieu of $41,000 secured bond.