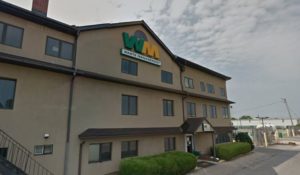 DOVER, DELAWARE (4/25/2016) A Delaware trash hauler is facing a $40,000 penalty for violating solid waste recycling laws, state officials announced this afternoon.
The violations by Waste Management of Delaware Inc. included dumping trash and recyclables from separate containers into one compartment on a truck, and failing to provide curbside recycling containers as required by law, according to the Department of Natural Resources and Environmental Control.
The order from DNREC Secretary David S. Small also includes $3,660 in costs to be paid to the department.
DNREC documented violations in Wilmington, Lewes and Selbyville at several times during 2015, officials said.
Notices of violation had previously been issued by DNREC to Waste Management in 2014 and in January of this year citing failure to provide adequate single-stream recycling collection to single-family and multi-family residences.
Waste Management has facilities at 300 Harvey Drive in Newport and 226 S. Railroad Ave. in Georgetown.
The company has 30 days to appeal the order.
Waste Management penalty order