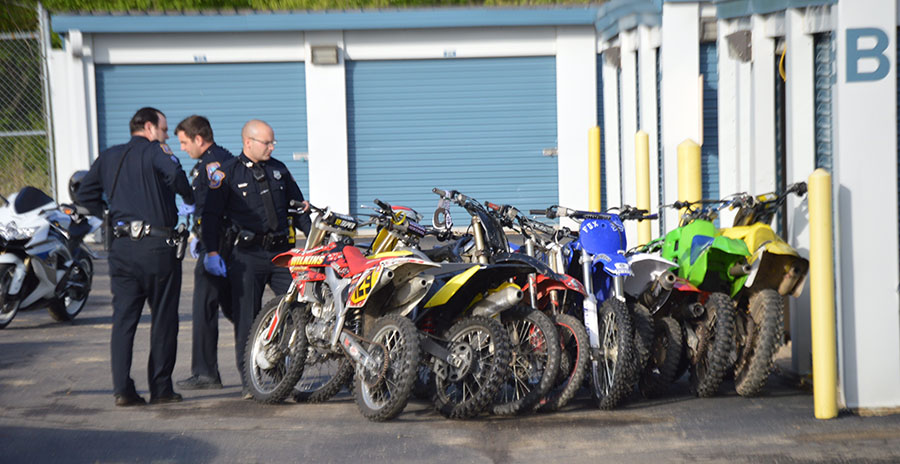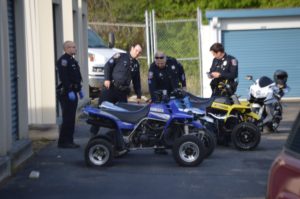 WILMINGTON, DELAWARE (4/25/2016) City police seized 18 dirt bikes and ATVs on Sunday and cited several people for illegal operation of off-road vehicles, authorities said. One man was charged with assaulting an officer and resisting arrest.
Police said they had complaints about the off-road vehicles being driven recklessly and located a large group entering a storage facility in the 300 block of Lea Blvd. around 5 p.m. Officers stopped a 2013 Chevrolet Silverado pulling a trailer that held several dirt bikes, and two ATVs were in the bed of the truck.
Police said they were attempting to take the driver, Jordan Klebart, 21, of Magnolia, into custody when a struggle ensued. Klebart and an officer received minor injuries that required hospital treatment.
After his release from the hospital, Klebart was charged with second-degree assault of a police officer and resisting arrest. He was released on $3,000 unsecured bond.
Steven Clavier, 20, of Dover; Shacore Williams,22, of Felton; Kyle Terry,24, of Wilmington; Dominique Redden,22, of Wilmington, Khalil Hanzer, 22, of Magnolia; Shaquille Stratton, 22, of Magnolia; and a 16-year-old boy were all issued traffic summonses for illegal operation of an off-highway vehicle. Jason Kelly, 19, of Linwood, Pennsylvania, was issued summonses for driving a motor vehicle on a sidewalk and having no valid licenses.