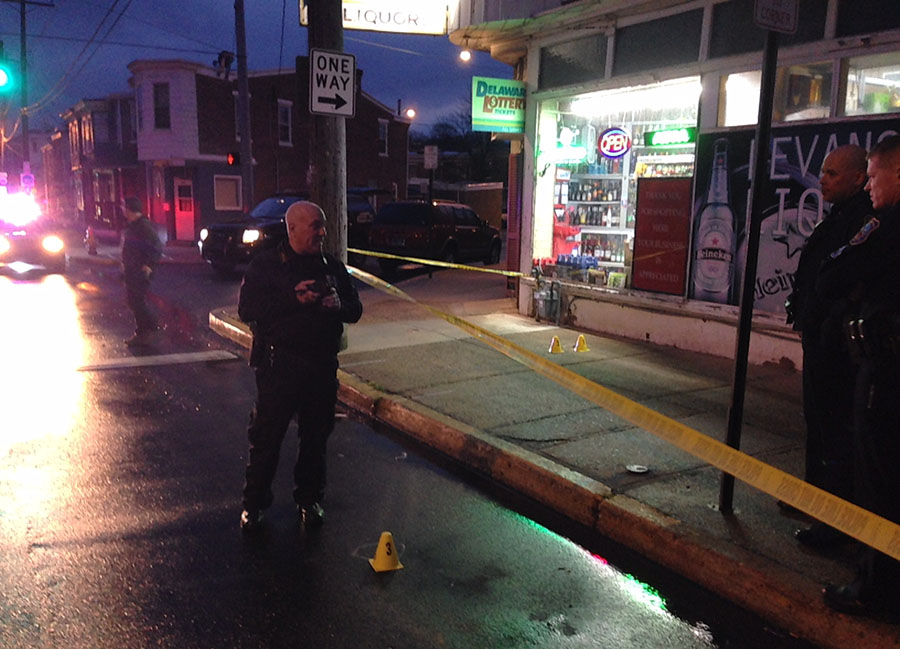 WILMINGTON, DELAWARE (4/7/2016) A 28-year-old man was wounded by gunfire in Wilmington but waited until the next day to go to a hospital, authorities said.
The shooting happened about 7:30 p.m. Monday in the 400 block of Maryland Ave., according to Wilmington police.
But when officers arrived, no victim was found at the scene or local hospitals.
About 2:20 p.m. Tuesday, the victim arrived at Christiana Hospital with a wound to his left, lower leg, police said.
Investigators determined he had been walking on Maryland Avenue when he was shot by an unknown person.
Anyone with information is asked to call Detective Matthew Geiser at 302-576-3620.