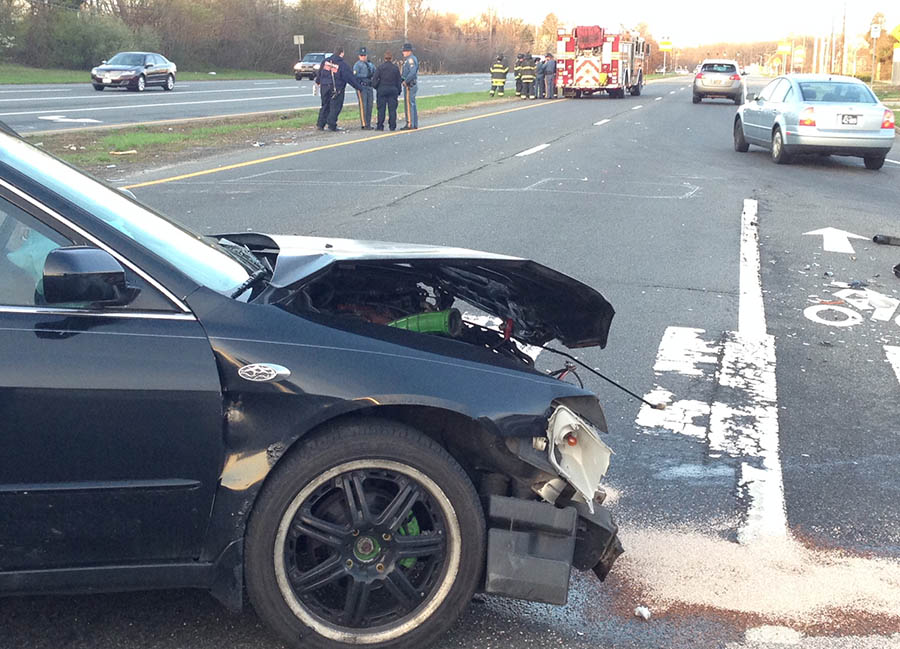 BEAR, DELAWARE (3/31/2016) One person was injured this morning in a collision involving a car and a firetruck, according to reports from the scene.
The crash happened about 7 a.m. on westbound U.S. 40 at Brookmont Drive.
The injured person from the car was taken by ambulance to Christiana Hospital in Stanton.
Another person in the car declined treatment.
No one was injured on the Christiana Fire Company truck, which had been responding to a fire in the Glasgow Court Trailer Park.
The westbound lanes of U.S. 40 (Pulaski Highway) were closed as Delaware State Police investigated the crash.