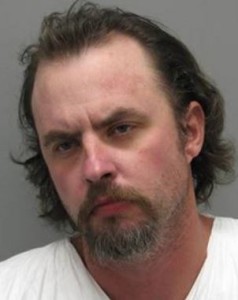 KENTON, DELAWARE (3/30/2016) A fire started when a man was making methamphetamine in his garage and the chemical blew up in a bottle, Delaware State Police said this morning.
The fire happened about 6:50 p.m. in the 2000 block of Downs Chapel Road, west of Kenton.
Firefighters found equipment for making methamphetamine, component mixtures in the manufacturing of meth and key ingredients in making the drug, police said.
Three residents of the home were evacuated and the road was closed about two hours as officials determined there was an immediate hazard.
Police said James F. Sparks, 36, was making the drug when combustible materials blew up in a bottle and ignited the fire in the detached garage. He was not injured.
Police charged him with operating a clandestine laboratory and he was being held at Vaughn Correctional Center near Smyrna in lieu of $20,000 secured bond.
The state Fire Marshal's Office charged him with second-degree arson and three counts of second-degree reckless endangering. Bond of $8,000 secured was set on those charges.
The Department of Natural Resources and Environmental Control and the Little Creek Fire Company were called in to assist with the investigation, police said.