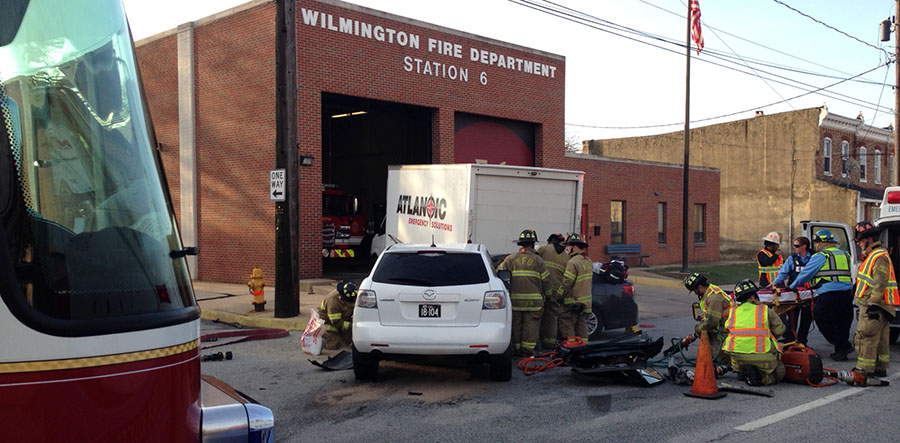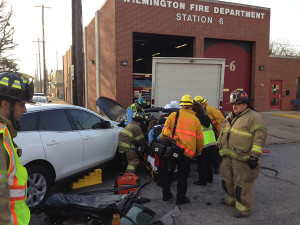 WILMINGTON, DELAWARE (3/16/2016) Two people were injured this morning in a crash involving two passenger vehicles and a parked box truck at a Wilmington fire station, according to reports from the scene.
The accident happened about 8 a.m. at Third and Union streets, at Wilmington Fire Department Station 6.
The vehicles ended up on the ramp to the fire station, blocking one of the doors.
One person was trapped in a car and taken to a hospital after being freed.
No one was in the box truck at the time.
All but one lane of Union Street was closed as Wilmington police investigated.
2 seriously hurt in Carr Road crash