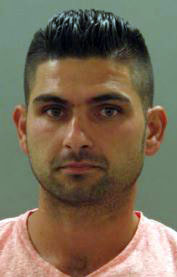 DELAWARE CITY, DELAWARE (3/15/2016) A Delaware City contractor has been accused of defrauding a 72-year-old New Castle County homeowner, the state Attorney General's Office announced this morning.
James Small, 31, was charged with one count of home improvement fraud.
The homeowner had complained to New Castle County police after she paid Small more than $17,000 throughout January, according to Carl Kanefsky, spokesman for the Attorney General's Office.
Work performed included minor spackling and tearing up master bedroom flooring, Kanefsky said, but police and investigators for the Attorney General's Consumer Protection Unit believe he stopped showing up at the home and the work was never substantially completed.
Small had solicited the work by going door-to-door. The woman gave him several checks, Kanefsky said, and at one point Small accompanied her to a bank to make a large cash withdrawal.
Anyone else who may have been victimized or has related information is asked to contact Special Investigator Robert Schreiber in the Consumer Protection Unit at (302) 577-5183.
"Delawareans, especially our senior citizens, need to be alert to home improvement scams, and help avoid them by making sure that contractors are bonded and maintain any required licenses for mechanical work," said Attorney General Matt Denn. "It's also important to follow up on references, talk to friends and neighbors about a contractor's reputation, and never pay for work up front."
Denn's office also has a consumer fraud hotline at 800-220-5424.