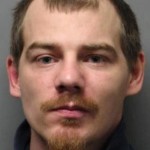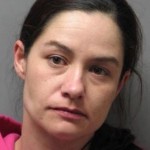 MILFORD, DELAWARE (3/11/2016) Three people were arrested when they were found using drugs in the parking lot of a business along U.S. 113, Milford police announced this morning.
The arrests happened about 12:20 p.m. March 4 in the 500 block of S. DuPont Blvd. (U.S. 113).
William V. Stewart, 46, of Bridgeville;  Daniel M. Valora, 29, of Houston; and Cindy M. Wilson, 35, of Lincoln, were each charged with possession of heroin and drug paraphernalia and third-degree conspiracy.
"Police seized a vast amount of used bags of heroin, .03 grams of heroin, 1.2 grams of marijuana, .9 grams of methamphetamine, oxycodone pills, morphine sulfate pills and hypodermic syringes," Sgt. Dwight Young said.
Stewart was being held at Sussex Correctional Institution near Georgetown in lieu of $750 secured bond.
Valora was being held there in lieu of $4,628 bond.
Wilson was being held at Baylor Women's Correctional Institution in lieu of $2,221 secured bond.