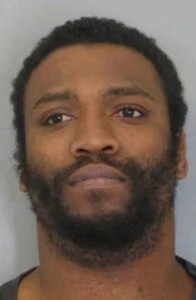 MILFORD, DELAWARE (3/2/2016) One man has been arrested and another person is being sought in a home invasion in Milford, city police reported today.
The crime happened Monday in the 500 block of N. Church St.
Police said a man who lived in the home was assaulted and robbed of personal items, and a 25-year-old woman was restrained after the intruders forced their way in. Both intruders were armed with handguns.
The woman was placed in a room in the home and managed to flee and call police, Sgt. Dwight Young said. Both intruders fled before police arrived.
Marlo A. Tolliver, 34, of Harrington, was identified as one of the suspects, Young said. He was taken into custody by Delaware State Police and turned over to Milford officers on Tuesday.
Tolliver was charged with home invasion, first-degree robbery, first-degree kidnapping, possession of a deadly weapon during commission of a felony, possession of a firearm by a person prohibited, possession of a weapon in a school safe zone, first-degree reckless endangering, second-degree conspiracy, second-degree reckless endangering, third-degree assault, criminal mischief under $1000.00, first-degree unlawful imprisonment, wearing a disguise during the commission of a felony and criminal impersonation of a police officer.
He was being held at Sussex Correctional Institution in lieu of $240,500 secured bond.
Police said they don't know the identity of the second intruder and their investigation is continuing.
Newark police: Home invasion of UD student was drug related